Tormsdale Wind Farm Developers Committed to Improving Broadband and Energy Efficiency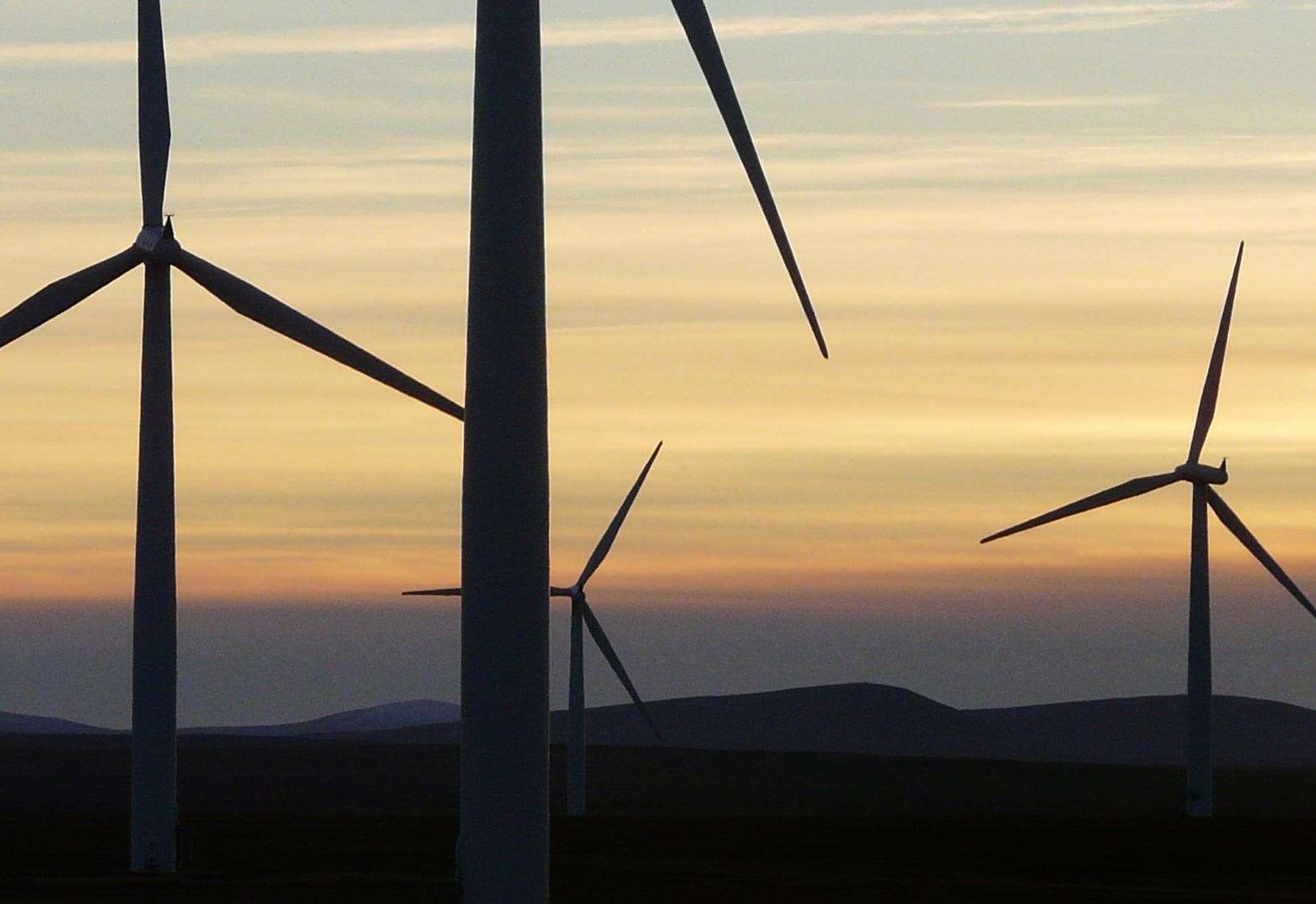 The developers behind a 12-turbine wind farm project near Westerdale say they are committed to delivering "tangible local benefits" including better broadband and improved energy efficiency in local housing.
They also believe that the recent COP26 conference has strengthened support for renewable energies and insist that "it is important to put words into action" in the face of the climate emergency.
If the proposed Tormsdale wind farm goes ahead, it will add to an existing cluster of 52 wind turbines in the surrounding area.
The development, some 1,500 meters south of the Westerdale Bridge, is managed by Lomond Energy for Swedish wind energy company Arise.
The site is immediately west of the current Causeymire wind farm and approximately 8.5 km south of Halkirk. The dozen wind turbines will have a maximum peak height of 149.9 meters, and plans call for battery storage to be located in a former sand and gravel pit adjacent to the site control room.
The proposed development capacity is expected to be 80 megawatts.
The developers estimate that Tormsdale's energy production will represent at least 50% of the combined production of the existing wind farms of Causeymire, Achlachan, Bad á Cheò and Halsary.
The request has been submitted to the Scottish Government's Energy Consents Unit, while Highland Council is one of the main consultants. Onshore developments above 50 megawatts are determined by Scottish ministers under Section 36 of the Electricity Act.
Lomond Energy Director Steve Macken said: "The 12 Tormsdale turbines will increase the renewable energy output of the existing group by 50% totaling 52 turbines, showing how technology has evolved over the years since the construction of the Causeymire wind farm.
"Covid restrictions have kept us from meeting the public during the development and design phase over the past year, but we had a few public meetings online earlier in the year and locals contacted us directly. via the project website.
"We are committed to delivering tangible local benefits. Improving local broadband and energy efficiency in local housing emerged as the main local needs, which the project would be prepared to support.
"COP26 appears to have stepped up support for renewable energy projects beyond an already high level, and it is important to turn words into action to address the climate emergency.
"This project represents the addition of 12 wind turbines to a well-established wind farm, most of which are located in old sand and gravel workings for which we have received positive local feedback."
Mr Macken added: "Onshore wind power in Scotland needs to at least double in capacity over the next decade if we are to meet legally binding carbon reduction targets, in addition to all offshore wind and other renewable technologies. which we need. "
He pointed out that the Scottish Government was consulting on an additional 8 to 12 GW of onshore wind capacity by 2030, a significant portion of which is expected to come from the replacement of old / end-of-life wind farms and the expansion of existing sites. .
Arise Development Manager Jennie Hallgren said: "It has taken a long time to get to this point where the project looks good, avoids sensitive elements on the site and mostly takes into account the opinions expressed. by local residents and those consulted.
"But we are now happy to have the right design in the right place and expect it to complement the existing wind turbine group within a long established wind farm development site.
"We are proud to have filed our first project application in Scotland and we are regularly building a portfolio of other projects in support of the country's ambitious decarbonization commitments. "
The application and environmental impact assessment can be viewed on the Tormsdale Wind Farm website.
Meanwhile, in what could be the forerunner of another onshore wind development, Energiekontor UK Ltd has applied to the Highland Council for permission to erect a temporary 80m anemometer mast on land 1,815 meters to the northwest. of Achorn House, Dunbeath.
---
Do you want to respond to this article? If yes, click here submit your thoughts and they can be published in print.
---