Operators Trust Ukraine's Importance of Hydrogen for Europe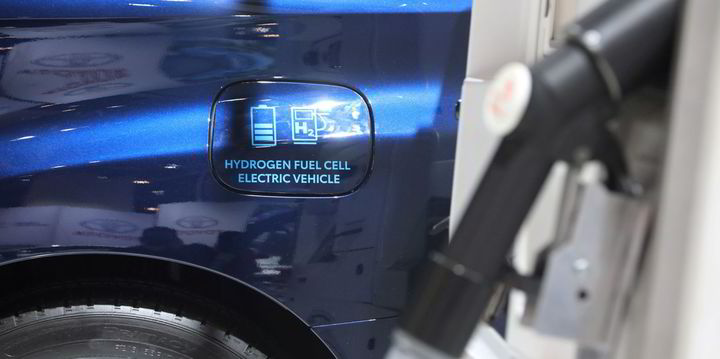 Four European gas transport operators have agreed to jointly fund research efforts to determine the feasibility of converting existing main gas pipelines to transport hydrogen from Ukraine to Slovakia, the Czech Republic and Germany.
The deal follows promises by Germany and the United States to invest billions of dollars in solar and onshore and offshore wind farms in Ukraine to compensate the country for the expected loss of Russian gas transit to Ukraine. Europe.
The operators who will provide the initial funding are Eustream from Slovakia, GTS from Ukraine, Net4Gas from the Czech Republic and Open Grid Europe from Germany.
The aim of the research is to explore the technical feasibility of creating what operators call, the Central European Hydrogen Corridor, to transport up to 120 gigawatt hours per day or 13 billion cubic meters. of hydrogen per year by 2030, with most of the hydrogen expected to be produced in Ukraine using renewable energy sources and its nuclear power plants.
Operators said that in addition to parts of the existing network, the study will propose new dedicated hydrogen pipelines and compressor stations to be added to the network in the four countries.
Eustream, Net4Gas and Open Grid Europe are already members of the European Hydrogen Backbone, an earlier initiative of all major gas transport operators in Europe to consider options to reallocate the existing gas pipeline network in Europe to the transport of hydrogen.
The article continues under the ad
Operators said hydrogen producers, large hydrogen consumers and other gas infrastructure companies in Ukraine, Slovakia, Czech Republic and Germany are invited to join the initiative or form partnerships with them.
Due to the complexity of the proposed studies and their scope, the first results on the feasibility and cost of such hydrogen transport will not be available before 2022.
Reserve capacity
Ukraine is generally expected to have more unused pipeline capacity after the end of 2024, when its current gas transit contract with Gazprom expires.
Several lines of the country's vast gas transmission network are currently not or little used, as the Russian state monopoly Gazprom has committed to transporting only 40 Gm3 of gas per year to Europe between 2021 and 2024, against an annual transit capacity of 140 bcm from Russia. to Europe offered by the Ukrainian network.
Ukraine has actively explored renewable energy options in recent years after Russia has repeatedly hinted that it may further reduce gas transit through the country once its gas pipeline project is submerged. , Nord Stream 2, finished.
Financing of American-German renewable energies
Earlier, Germany and the United States reached an agreement in principle to support the creation of a $ 1 billion common investment fund that will consider financing potential renewable energy proposals in Ukraine.
Berlin has already pledged 150 million euros ($ 175 million) to the fund after the United States eased its opposition to Nord Stream 2.
Ukraine has high hopes of embarking on onshore wind power generation along the Black Sea coast, as well as in the shallow waters offshore, having already attracted tens of millions of dollars in international investors for solar energy installations.
According to reports in Kiev, authorities have already certified a fuel cell passenger vehicle made by Toyota to operate in the country, with a first retail hydrogen station expected to be built in the capital next year. .