USDA Provides Disaster Assistance to Drought Affected Montana Farmers and Ranchers | New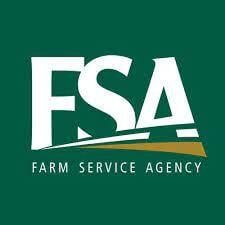 [ad_1]
USDA's Farm Service Agency (FSA) offers disaster assistance programs and low-interest loans to help with your drought recovery efforts. Programs and loans available include:
Uninsured Agricultural Disaster Assistance Program (NAP) – provides financial assistance to producers of uninsurable crops when low yields, loss of stock, or prevented planting occurs due to natural disasters, including drought admissible (including native grass for grazing). The application for NAP coverage must have been obtained before the sales closing date to be eligible for this program.
Livestock Forage Disaster Program (LFP) – provides compensation to eligible pastoralists who have suffered grazing losses for covered livestock due to drought on private or cash leased land (Montana 2021 LFP Map)
Livestock Indemnity Program (LIP) – provides payments to eligible producers for livestock losses greater than normal mortality due to adverse weather conditions. Drought is not an eligible adverse weather event, except when associated with anthrax, a condition that occurs due to drought and directly results in the death of eligible livestock.
Tree Assistance Program (TAP) – provides assistance to eligible orchards and nurserymen for losses of eligible trees, shrubs and vines due to natural disasters, including excessive winds and eligible drought.
Livestock, Bee and Fish Emergency Assistance Program (ELAP) – provides emergency assistance for losses due to food or water shortages, disease, conditions adverse weather or other conditions, which are not adequately addressed by other disaster programs.
Emergency Loan Program – available to producers whose farms are located in a county under a primary or contiguous disaster secretariat designation. These low interest loans help producers recover from production and physical losses. (Montana Designation Map)
Emergency Conservation Program (ECP) – provides emergency funding to farmers and ranchers to rehabilitate land severely damaged by natural disasters and to implement emergency water conservation measures during times of severe drought. (Montana ECP Map)
To establish or maintain FSA eligibility, you must report prevented plantings and failed acres (crops and grasses). The prevented planting area must be reported on Form FSA-576, Notice of Loss, no later than 15 calendar days after the final planting date as established by the FSA and the Risk Management Agency (RMA).
[ad_2]