UK company wins contract to analyze Maine ports for offshore wind capacity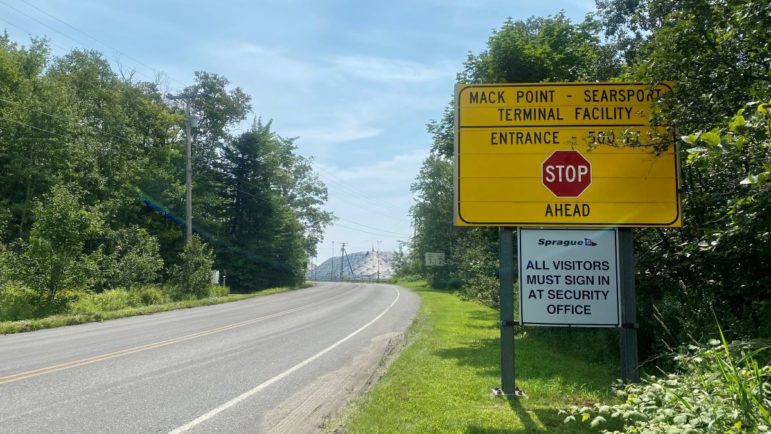 AUGUSTA – Xodus Group, a global company with roots in Scotland, has been selected by the Governor's Energy Office to conduct an analysis of Maine's ports and supply chain, and their potential to support industry development state offshore wind turbine.
Xodus Group, one of four companies that submitted proposals, is under a conditional contract while the terms are being negotiated. Xodus' proposal was the second highest in cost, at $ 299,500 (others ranged from $ 160,000 to $ 1.4 million), but the company has a "good understanding of (the) importance of floating and specific offshore wind (OSW) wind activities in Maine, "the evaluators wrote. Xodus has participated in more than 150 similar studies.
The group's work will be funded by a $ 2.17 million grant awarded to the Governor's Office of Energy by the United States Economic Development Administration last year to help the state develop a worksheet. road for the offshore wind industry.
The study "will provide an in-depth and up-to-date assessment of Maine's supply chain and manpower requirements to support offshore wind power – which includes everything from manufacturing to manufacturing to engineering, training programs, etc. – to inform the strategies that will appear in the roadmap, "said Anthony Ronzio, deputy director of the governor's office responsible for policy innovation and the future, in an e-mail.
Xodus is owned by Subsea 7, an international construction company with $ 6.3 billion in assets that builds offshore energy construction projects, particularly in the wind, oil and gas sectors.
"Maine is uniquely positioned to be a world leader in offshore wind, for a variety of factors," Ronzio wrote. "The Gulf of Maine has one of the highest sustained wind speeds in the world, making it an abundant and untapped source of clean, renewable energy."
Ronzio said Maine has several deep-water ports "that could support the development of facilities to store, transport and possibly manufacture offshore wind components." And Maine has the maritime economy and educational institutions that could thrive in an offshore wind industry, in everything from marine research to engineering, manufacturing, shipbuilding, and more.
Bill Follett, a member of the Maine Offshore Wind Initiative's Supply Chain, Workforce Development, Ports and Shipping Working Group, said the state had not moved forward because Maine's port infrastructure was not in place.
Take Eastport, which is the closest port to Europe and the deepest natural seaport in the continental United States. It already manages certain turbine components for onshore wind farms. Staffing is a persistent challenge, as is the lack of adequate rail and road links to move goods west and north.
"This has always been the challenge at Eastport," Follett said. "Great facility, deep water. How do you get people there?
Ronzio said the development of the offshore wind industry will require investment in many of the same areas necessary for the growth of other industries, including a skilled workforce and broadband internet.
Xodus, headquartered in Aberdeen, Scotland, an offshore wind hub, has an office in Boston and was involved in the assessment of supply chains in Massachusetts. The group will work with several contractors, including BW Research, Karp Strategies and VHB, a company based in Maine.
"One of the things we have to do in Maine is to be very smart," task force member Stephen Von Vogt said at a meeting last week. "We have unique abilities… There are opportunities that we may not be aware of. "
Earlier this summer, Gov. Janet Mills signed a bill to ban offshore wind development in state waters, which stretch three miles from shore, in a bid to allay concerns of actors in the state fishing industry.