More secure and local renewable energy jobs are getting closer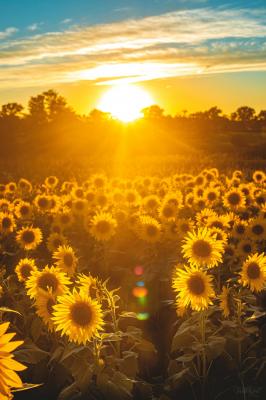 [ad_1]
The next step in securing more jobs in CQ's renewable energy sector has been taken, with the start of community consultation for the Moah Creek Renewable Energy Project.
The project is being developed by Central Queensland Power, a joint venture between RES (Renewable Energy Systems) and Energy Estate.
The Moah Creek Renewable Energy Project will combine 400 MW of wind power with 200 MW of solar power and a large 300 MW battery.
The project will be located 30 kilometers west of Rockhampton, near the Stanwell power station, and is expected to be operational by 2025.
Energy Estate founder Simon Currie said more than 500 direct jobs would be created during the construction period, with hundreds more indirect jobs in the area.
premises will be prioritized for direct jobs and these will be across a range of skills and industries to include (but not limited to): electrical, engineering (civil, electrical and mechanical), earthworks, material procurement, environment, surveying, fencing, landscaping, traffic management, waste disposal and recycling of structural concrete, crane work, restoration and installation.
"During the operating period, the scale of the Moah Creek Project and its hybrid nature means that it will create a significant number of highly skilled and sustainable local jobs," said Mr. Currie.
"This project is just one of many large-scale renewable energy projects underway in the central Queensland region.
"We believe the Central Queensland region is unique with a combination of abundant natural resources, existing infrastructure including ports and transmission, a long history of being a trusted supplier to global markets. and a highly skilled and flexible workforce. "
"We invite all interested people from the wider community to come and meet our team, learn more about the project and ask us questions. "
The first community information session on the project was held on Wednesday September 22 at Kalapa Hall, Kalapa Black Mountain Road from 4 p.m. to 6 p.m.
The Moah Creek team also made their presentation at the Advance Rockhampton event on Thursday 23 September at the Rockhampton Leagues Club from 3pm to 4pm.
Matt Rebbeck, CEO of RES Australia, said central Queensland was at the forefront of the renewable energy job boom.
"RES and Energy Estate have a common vision for the Central Queensland region," said Mr. Rebbeck.
"Central Queensland Power builds on the strengths and experiences of both companies and will help create new local jobs and provide clean energy at low cost.
"It will also help the region's existing heavy industry to seize opportunities to supply domestic and export markets and attract new investors to the region."
RES is the world's leading independent renewable energy developer and has developed the Emerald Solar Park and the Dulacca Wind Farm in Queensland (near Roma, construction of which has recently started).
Energy Estate is an Australian company that develops wind, solar, storage and green hydrogen projects across the country, such as the Abbot Point Clean Energy Hub.
[ad_2]
Source link