Grade II listed property becomes the basis of a real estate and energy company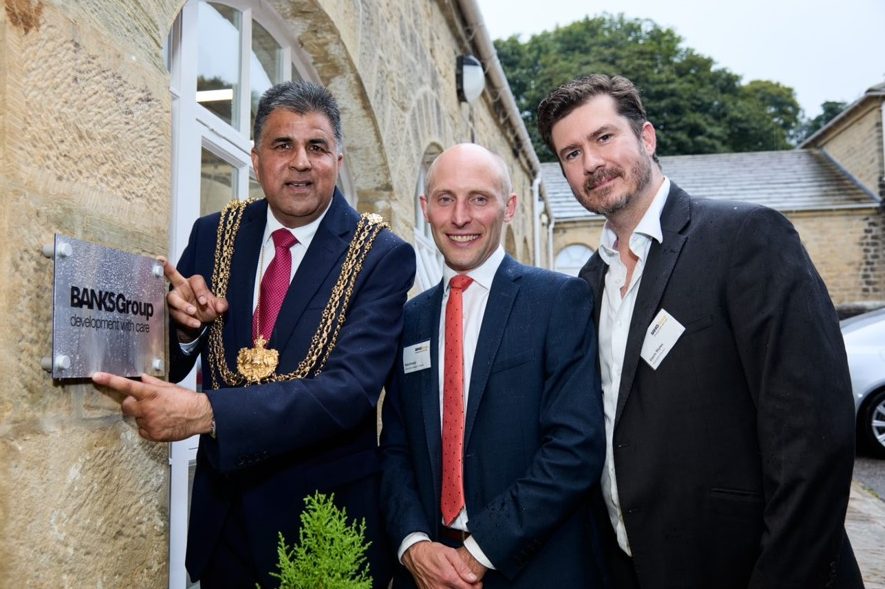 X
Sign up for free to receive the latest news straight to your inbox
Register now
A real estate and energy company has opened new county offices near Leeds.
Earlier this year, the Banks Group moved to Harewood Yard, near Harewood House, as part of its plans to increase its portfolio of projects across the county.
After having to delay its official opening plans for the converted Grade II listed building, the family business has now been able to accommodate a range of industry contacts, professional advisors and clients to visit its new offices. .
Leeds Mayor Councilor Asghar Khan officially opened the venue, while guests also took a guided tour of Harewood House's terraced garden.
As well as serving as the base for the growing Yorkshire-based Banks team, the office is also used by colleagues who live in different parts of the county, as well as visitors to the company's head office in the county of Durham who are working on local projects.
The Banks Group has a long history of developing Yorkshire in its real estate, renewable energy, minerals and infrastructure businesses.
It operates four onshore wind farms across the county that last year generated enough green electricity between them to meet the annual electricity needs of more than 31,500 homes. The company has also already developed housing programs in Sheffield, Harrogate and Leeds.
The group is currently exploring options to deploy new renewable power generation technologies at a number of sites across the county and recently obtained planning approval for the 40 MW Barnsdale solar power park, which will be located south-east of Leeds.
It also has residential real estate developments including land to build more than 2,000 housing units, either in the planning system or in the draft plans allocated in the local plans in various local authority areas of the county.
Rob Ormrod, Senior Land Manager at Banks Property, said: "Harewood Yard provides an excellent base with good road links and also offers the expansion opportunity that we will need as our presence in Yorkshire grows. developed.
"We are very grateful to the Lord Mayor for hosting the official opening ceremony and to all the guests who came to take a look at our new home, a little later than originally planned.
"The Banks Group already has extensive experience working across Yorkshire and we are increasing our footprint in the county, with much more to come across all of our business areas. "